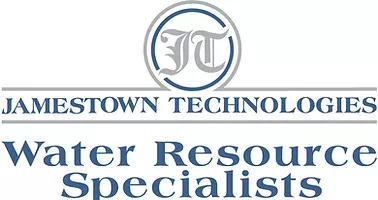 For over 40 years, our hard work and consistency have delivered you results.
Jamestown Technologies are a unified Team that is at your disposal. This comes as a result of the strategic support and deployment of a "right sized" organization that is built for speed, accuracy, and old fashioned customer service. As the Azure Water Services group of companies allows for flexibility and expanded resources to meet your needs, put us to the test - we won't disappoint.
Jamestown is recognized within the water treatment industry as an innovative and respected supplier of chemicals, equipment, and services used to maintain cooling, boiler and waste water systems. Over the years we have successfully treated thousands of different types of systems, and now have extensive experience in a wide variety of applications commonly associated with commercial and institutional buildings, hospital and educational complexes, light and heavy industrial facilities, and power generation plants. At Jamestown, we use a comprehensive approach to problem solving that includes the complete evaluation, design, installation, and maintenance of all of our water treatment programs.

As a fully integrated supplier, Jamestown also offers a diversified package of support equipment, including sophisticated system controllers, chemical storage and feed equipment, reliable metering pumps, computerized monitoring and tracking programs and pretreatment and filtration systems. In addition, Jamestown can also provide you with the engineering and support services necessary to ensure that our programs maximize the performance and cost-effectiveness of your systems.
At Jamestown, however, our people are our most important and valuable asset. On average, our representatives have over 20 years of direct, hands-on experience in the water treatment industry. This continuity of knowledge and leadership ensures that Condor/Jamestown's representatives can provide your facility with a valuable array of technical skills and services, derived from direct personal experiences and extensive educational training that is unmatched in the water treatment industry today.

Jamestown operates out of our modern, 20,000 square foot production, laboratory, and office center located in West Haven, Connecticut. The facility incorporates computerized production equipment to improve product quality, a sophisticated laboratory to help quickly resolve any customer problems, and a professional office environment to streamline order processing and facilitate the prompt shipment of materials. Once implemented, we are confident that a comprehensive water treatment program developed and managed by Jamestown will provide your organization with a sizable economic and performance advantage over any alternative program.
At Jamestown, our emphasis on service, respect for innovation, and commitment to excellence are always at work for you!